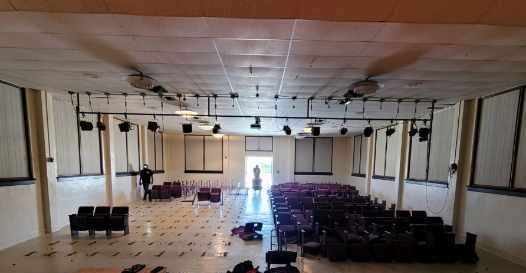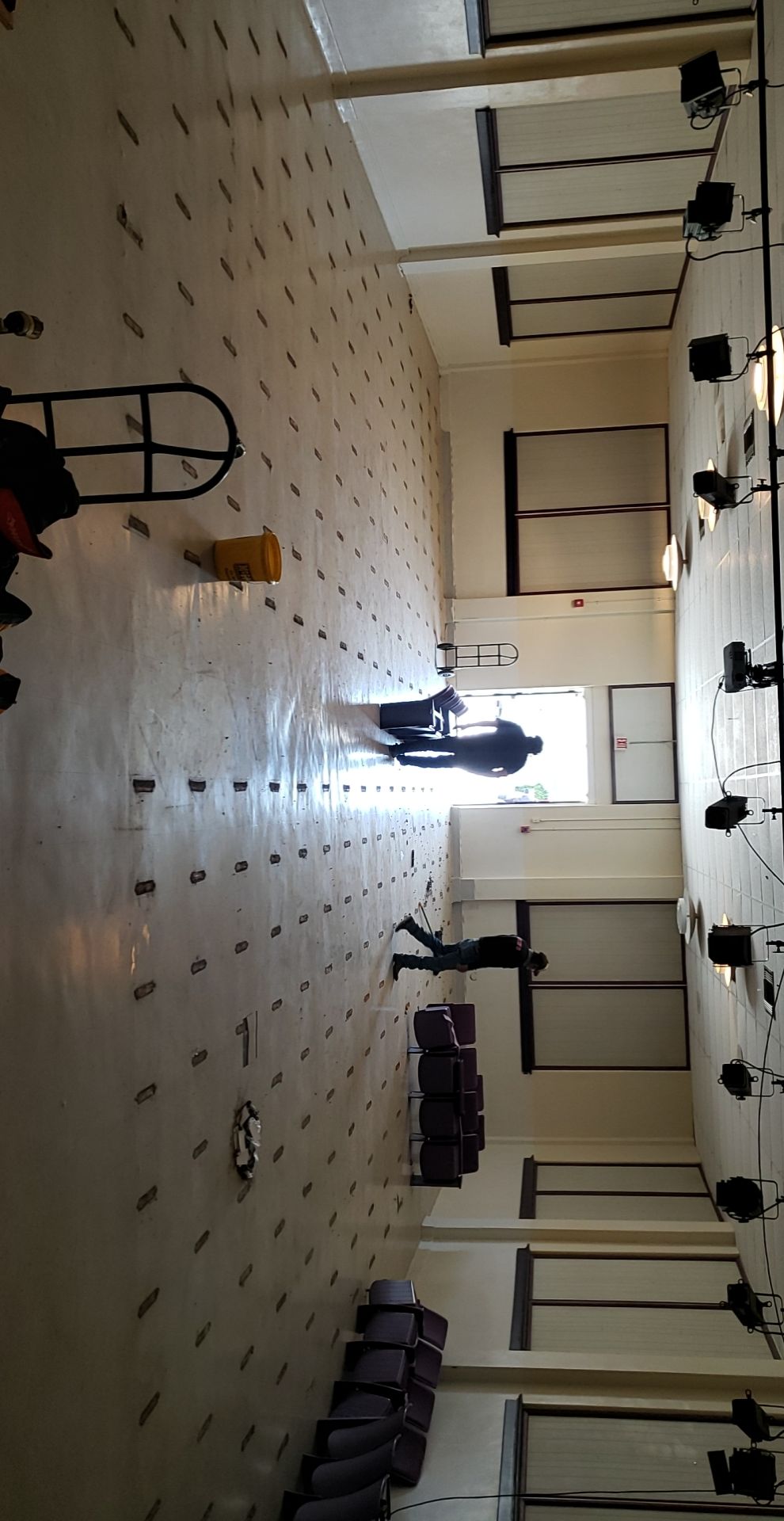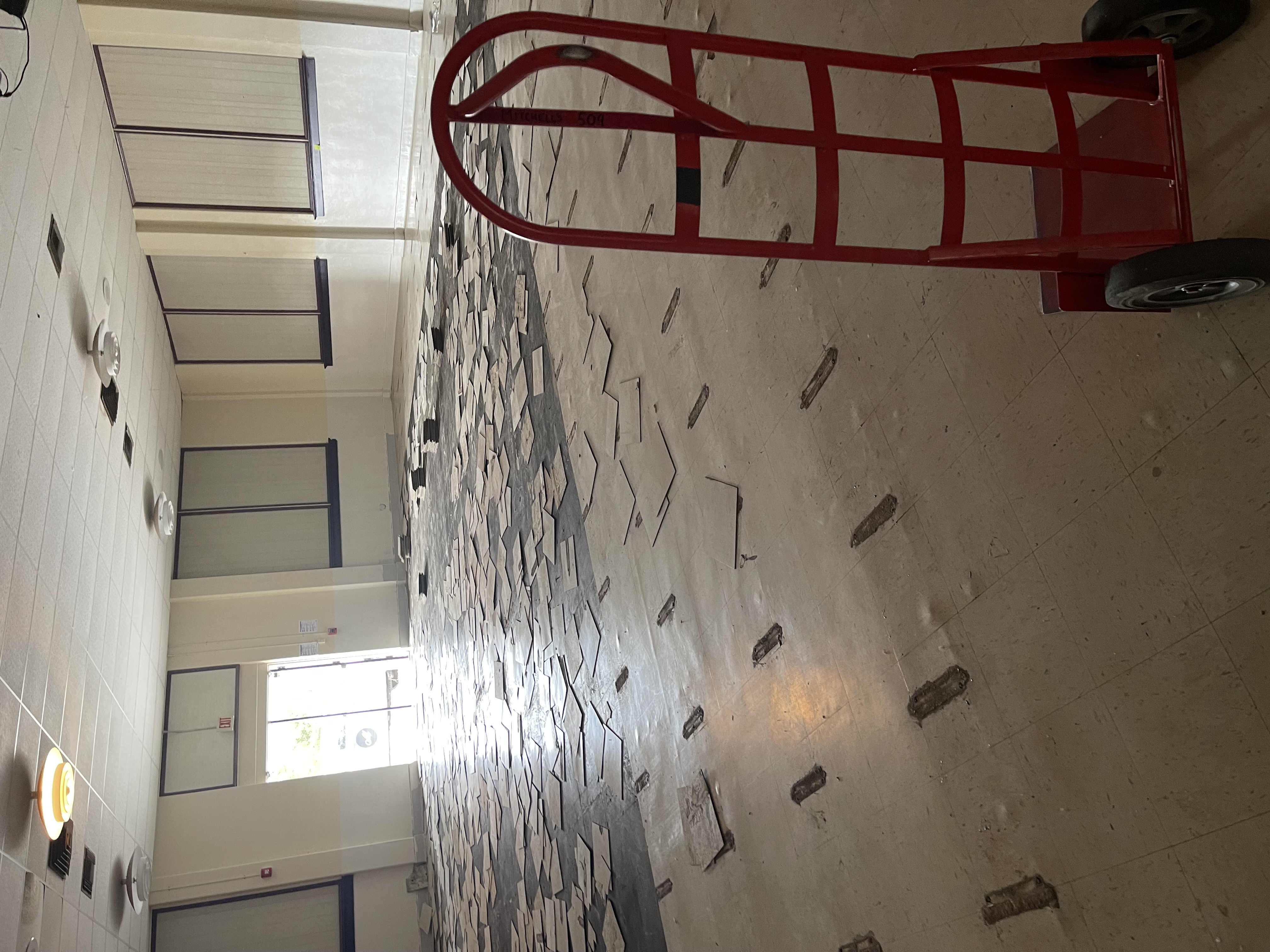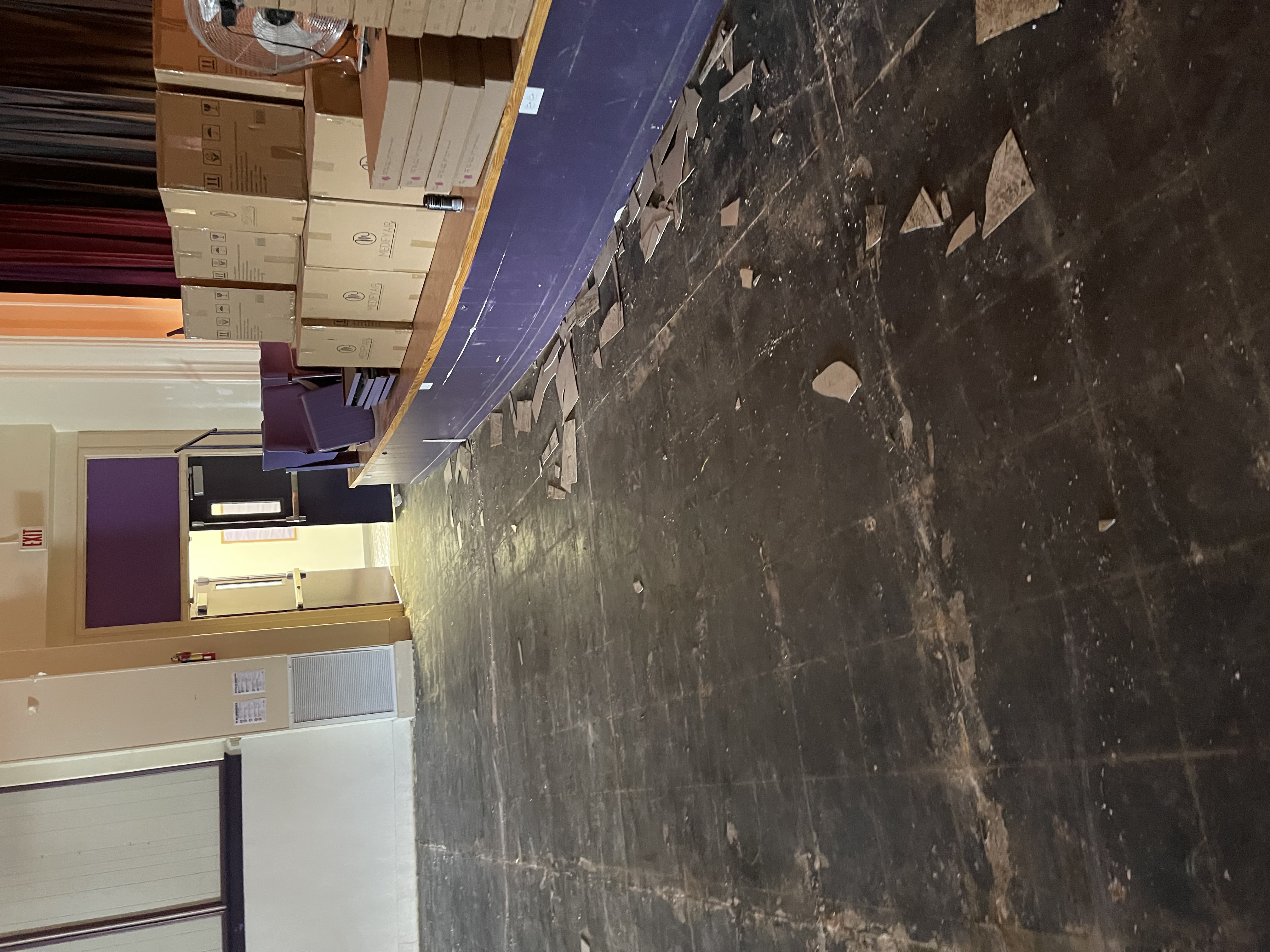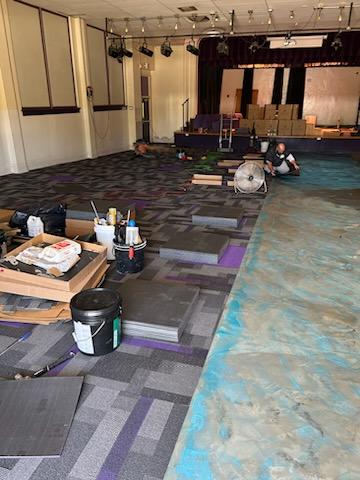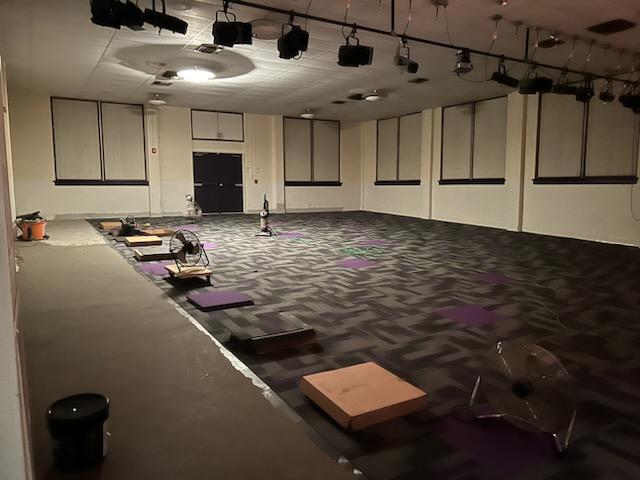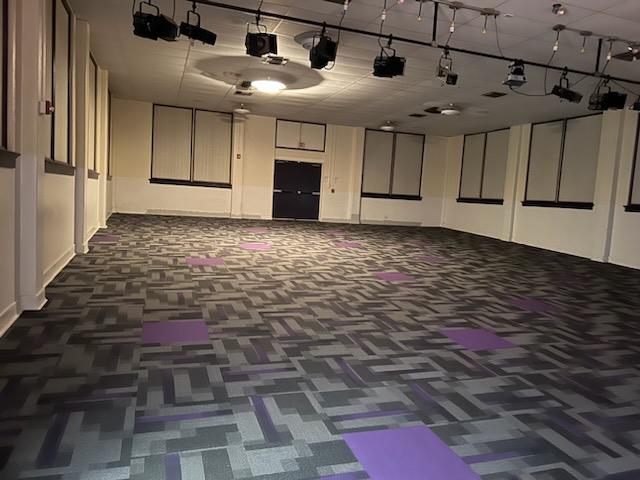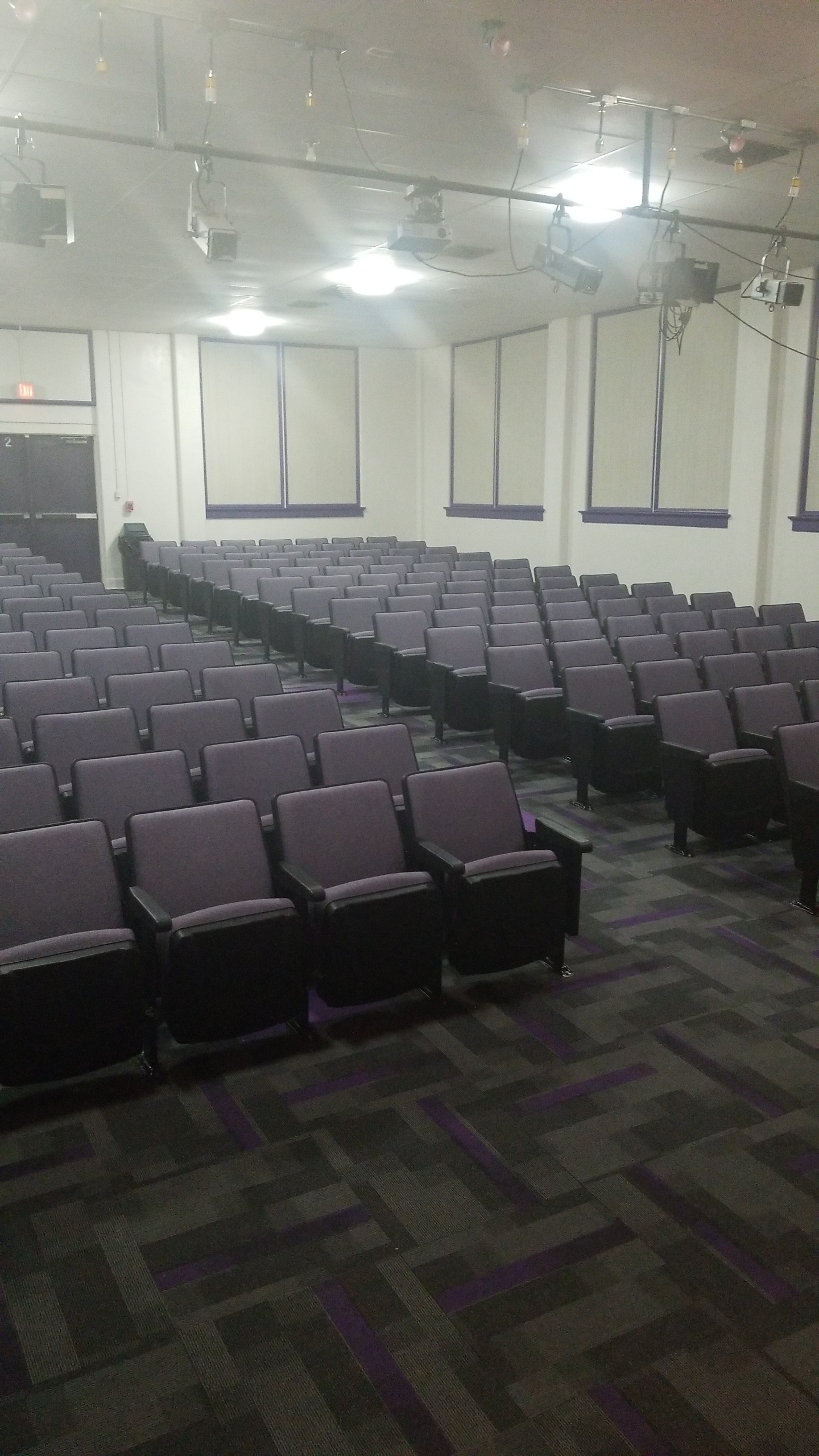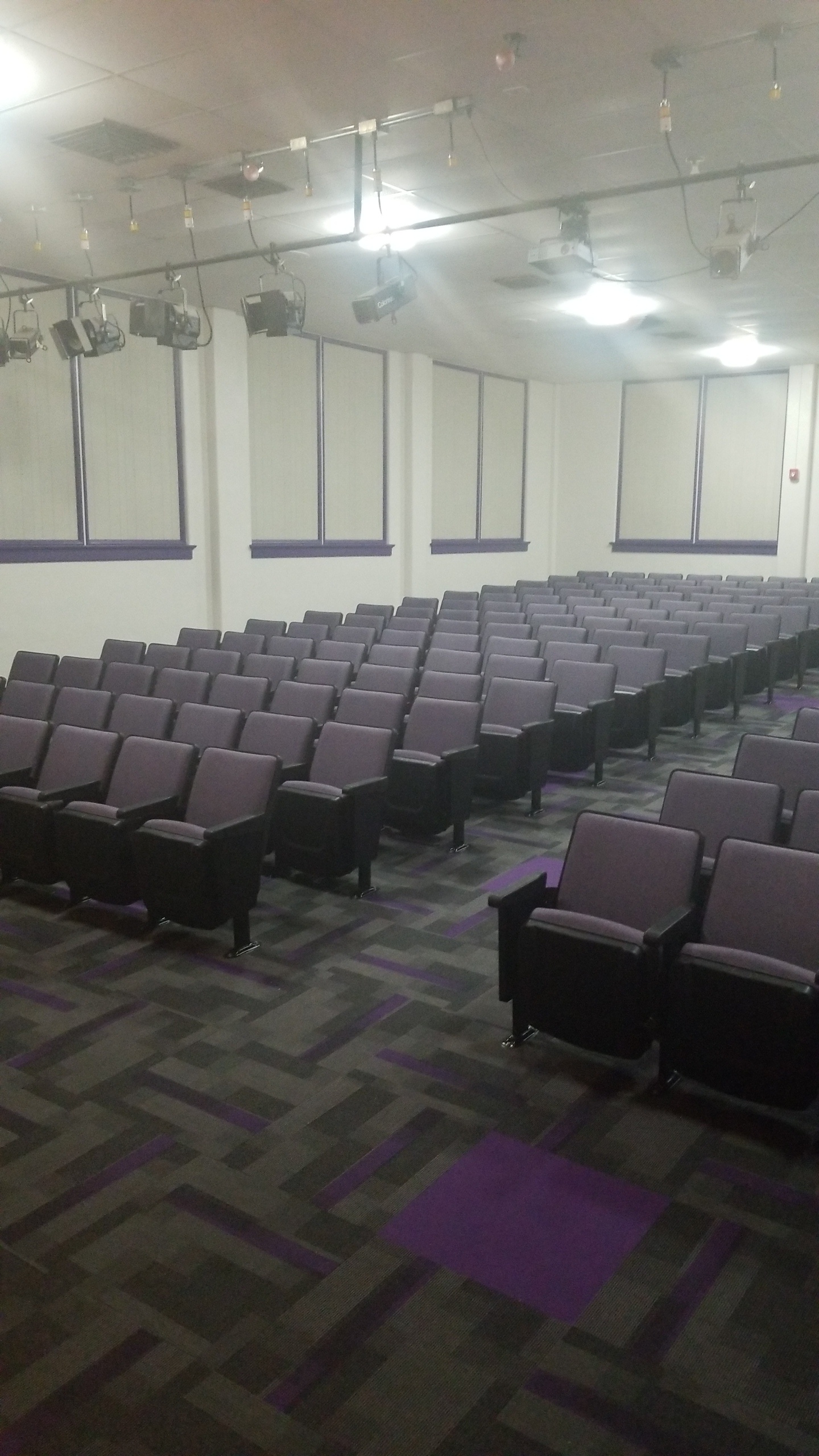 J.E. Gregg Auditorium Renovation
Help Marfa ISD raise money for the J.E. Gregg Auditorium renovation.
We invite you to make a donation to help support our efforts to fund the renovation of our beloved auditorium. You can do this by making a donation of
$25.00 - Hoofprint Sponsor
$100.00 - Stampede Sponsor
$250.00 - Shorthorn Sponsor
$500.00 and above - Purple Pride Sponsor
Donations of $500 and above will have their name placed on a plaque in the auditorium.
For more information, contact the school at 432.729.5500 or download the donation form on our website.
Forms and payment can be submitted in person to Marfa ISD Central Office at 400 W. Lincoln Street
OR
Email forms to projects@marfaisd.com and send payments via VENMO to @ptomarfa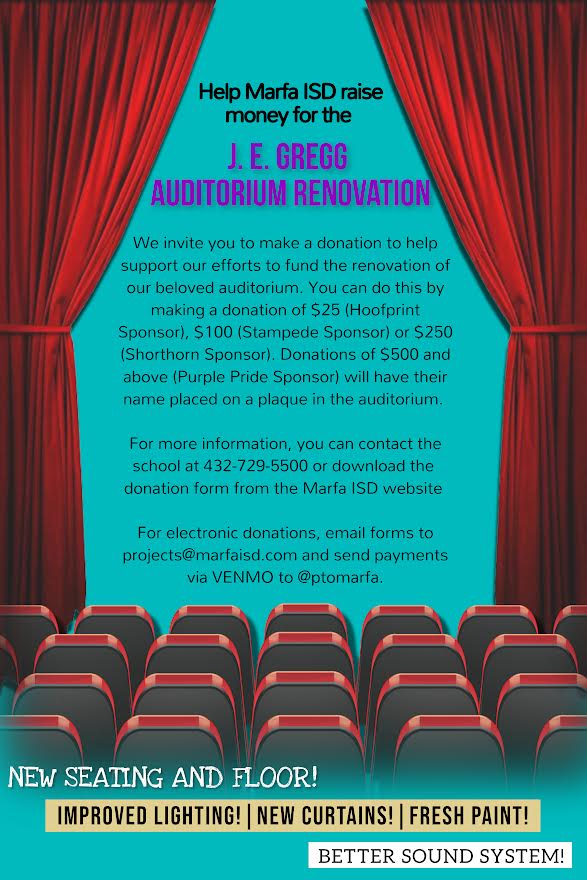 Hoofprint Sponsors
Stampede Sponsors
Shorthorn Sponsors
Purple Pride Sponsors
Marfa Education Foundation

Marfa Art Supply

In Memory of Andrew Xavier Madrid

Class of 1988

Class of 1999

Big Bend Coffee Roasters

In Memory of Ernest Chavez

Class of 1991

Class of 1972