EDIT MAIN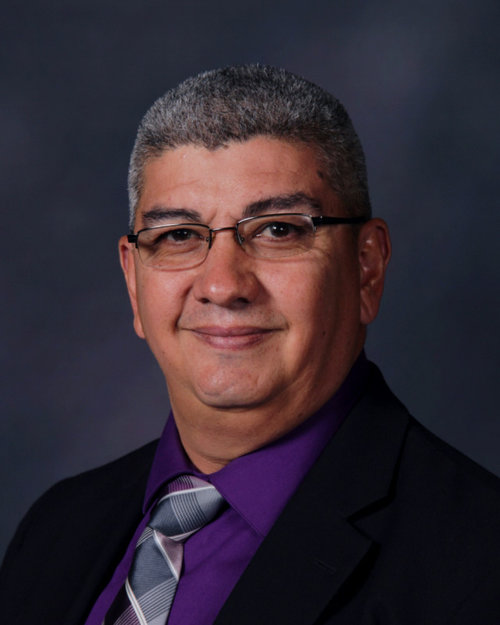 Oscar Aguero is the Superintendent of Schools. 2020-2021 marks the beginning of his seventh year with Marfa and his eighteenth year as a public educator. Aguero has previously held the positions of Curriculum Director and Principal here in Marfa. Mr. Aguero started his teaching career in Odessa, Texas where he taught fifth and sixth grade, was an assistant principal, and worked for the curriculum department.
Mr. Aguero is married to Cheri, a Montessori teacher at MISD. They have three children and a grandson. Mr. Aguero believes the key to a successful school is building trusting relationships with everyone involved with the district and encourages his staff to become part of the school and town. Aguero is honored to be a small part of such a wonderful organization.
We Are the Shorthorns
Marfa Schools is a 1A school district with approximately 310 students and 61 faculty and staff members that serve our PK-12th Grade campus. We pursue rigorous academic standards and enriching extracurricular experiences for our students. In the 2018-2019 school year, we earned a "B" rating from the Texas Education Agency and earned distinction for progress in ELA/Reading, Closing the Gap, and Student Growth.
Marfa Schools is the second largest school district in Texas in terms of landmass, spanning more than 3,000 square miles of Presidio County and stretching as far south as the banks of the Rio Grande. The campus and administrative office are located in Marfa - approximate population 2,000, elevation 4830′ - at the intersection of Highway 67 and Highway 90. Marfa is 189 miles southwest of Midland, 190 miles east of El Paso and 60 miles north of the international border. It sits on a great highland plain of the Chihuahuan Desert known as the Marfa Plateau and is semi-protected by the Davis Mountains to the north, the Chisos Mountains to the southeast, and the Chinati Mountains to the southwest.
Marfa is known for its Mystery Lights and its vibrant modern art community, which attract thousands of visitors each year. It was also the location for the filming of the movies Giant (1955), No Country for Old Men (2007), and There Will Be Blood (2007).